TEN TURKISH
VISUAL POETS:
Baris Çetinkol
Ayşegül Tözeren
Derya Önder
Ercan Y. Yılmaz
Serkan ışın
Hakan Sarkdemir
Liman Mehmetcihat
Derya Vural
Suzan Sari
Zeynep Cansu Başeren

What is contemporary Turkish visual poetry? Some might imagine decorative calligraphy to be the stereotypical example, but visual poetry (vispo) in Turkey has now evolved into a thriving community of poets.
This sampler should dispel any of those stereotypes completely.


Here is a selection of ten Turkish poets currently involved in vispo.


A few years back, while at work editing The Last Vispo Anthology, with Crag Hill, we received a few submissions from Turkish poets and found them to be quite stunning and engaging.
I thought to use this opportunity to extend that interest and to create another avenue to access their work. I find the style of vispo to be loud and bold while keeping elegance aloft. There's a fine mix of talent here ranging from collage, concrete, asemic, conceptual and letterist poetries.
To continue following the arc and progress of Turkish visual poetry I'd suggest exploring websites suggested here and in the poet's bios.

Baris
Çetinkol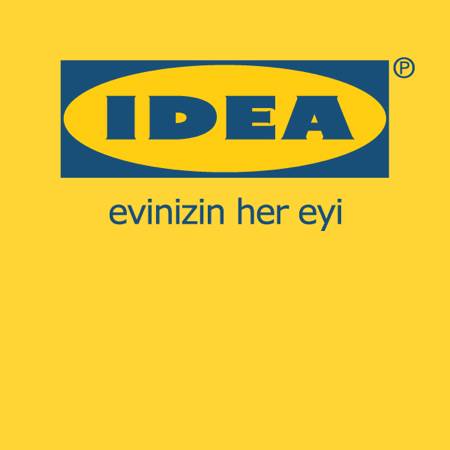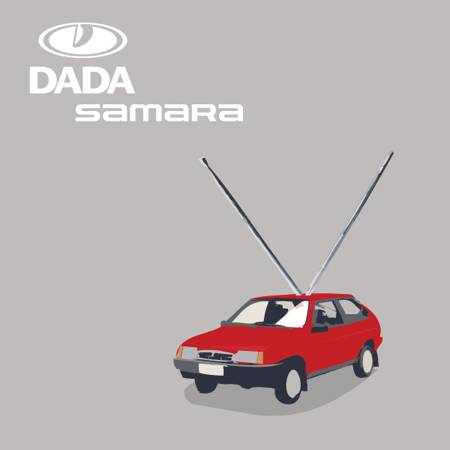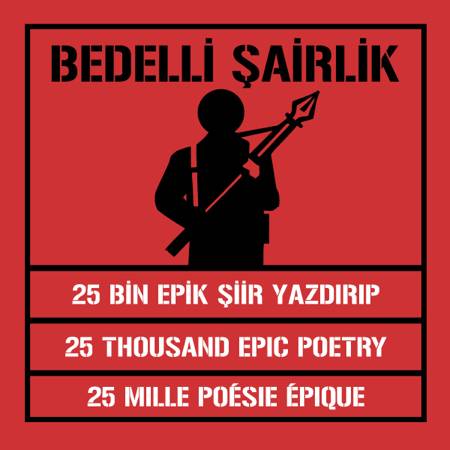 Ayşegül
Tözeren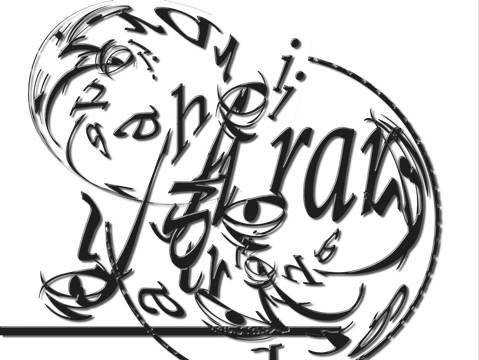 Derya
Önder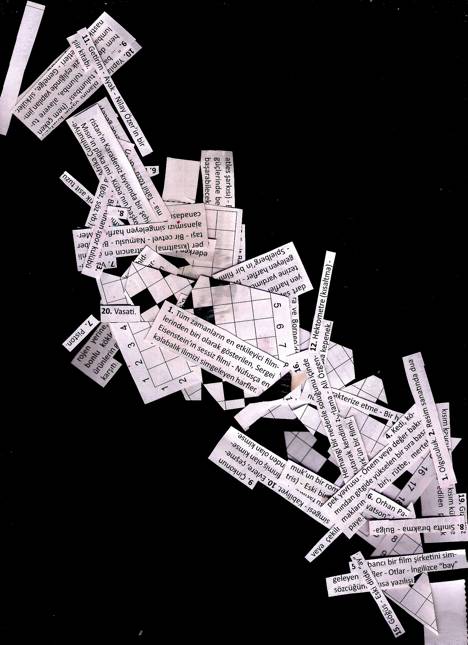 Ercan Y.
Yılmaz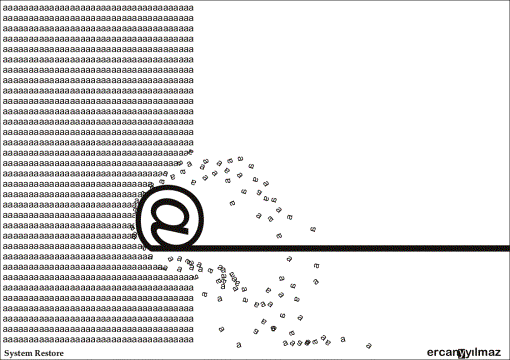 Serkan
ışın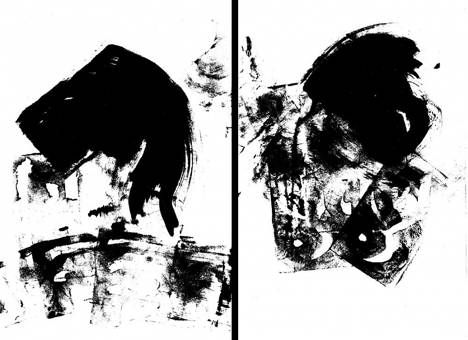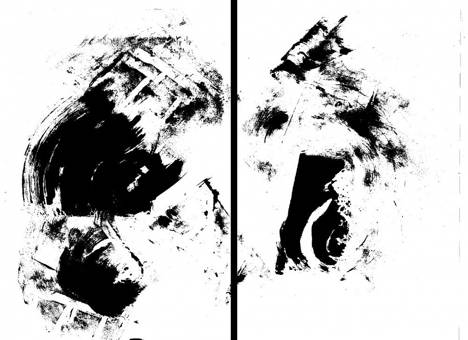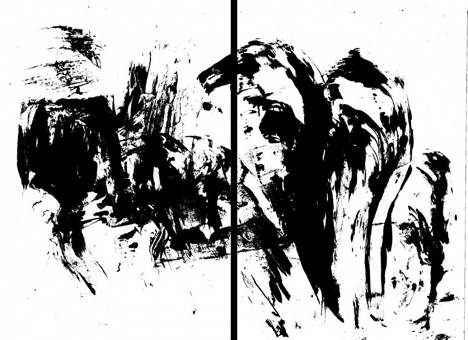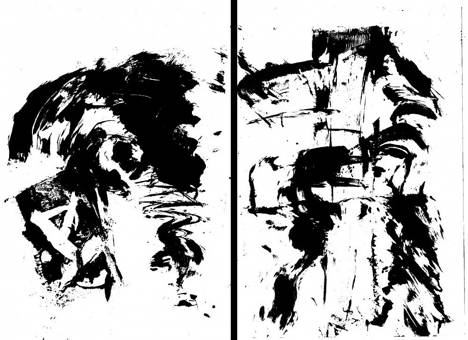 Hakan
Sarkdemir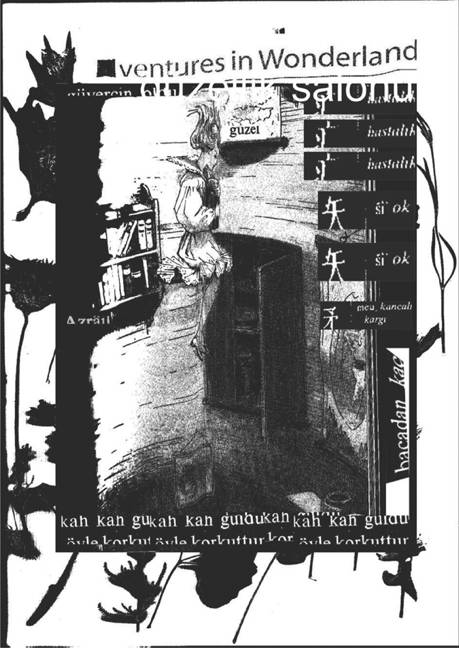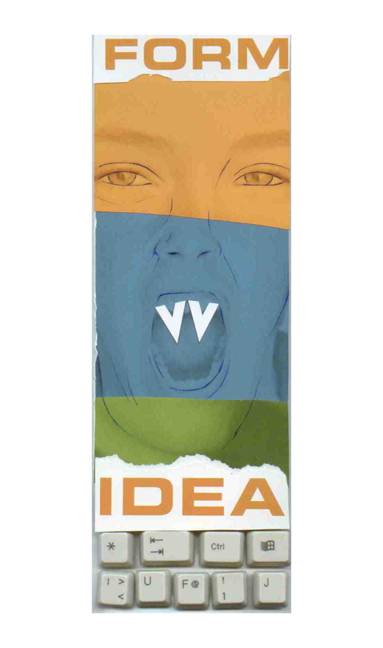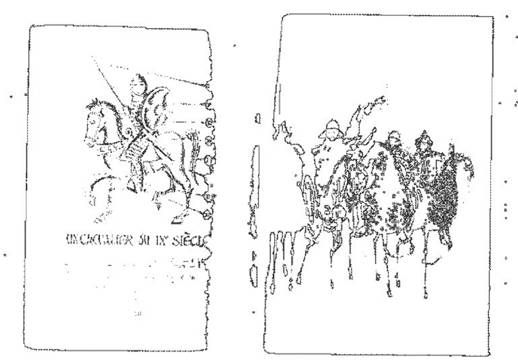 Liman
Mehmetcihat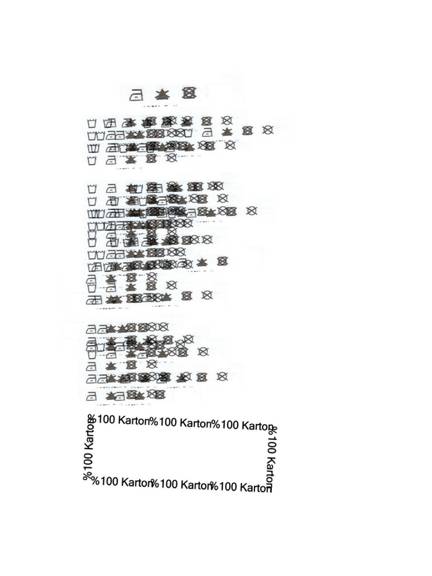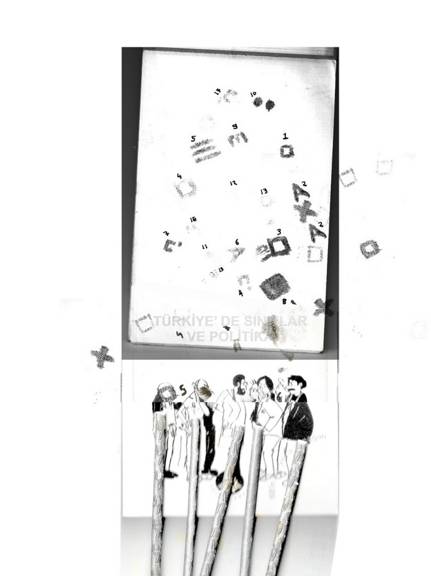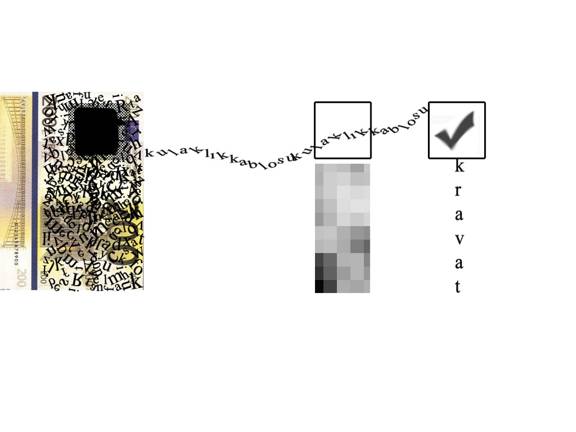 Derya
Vural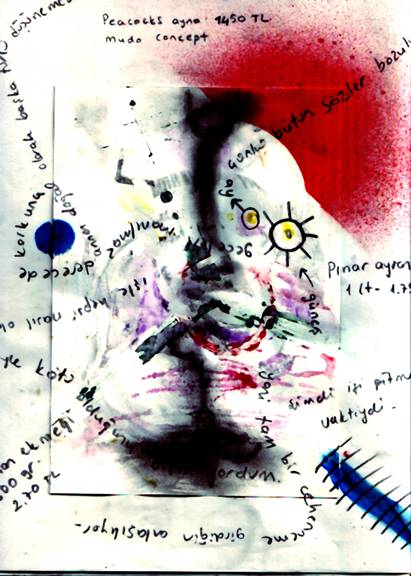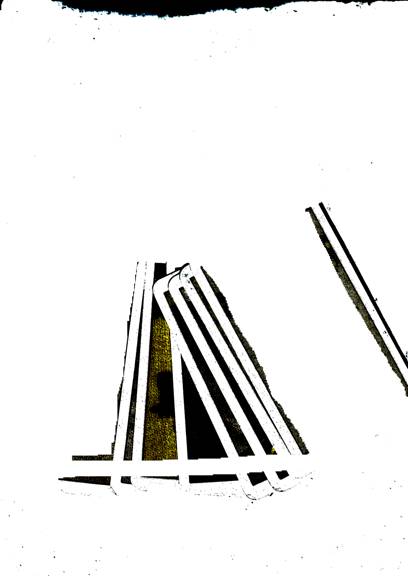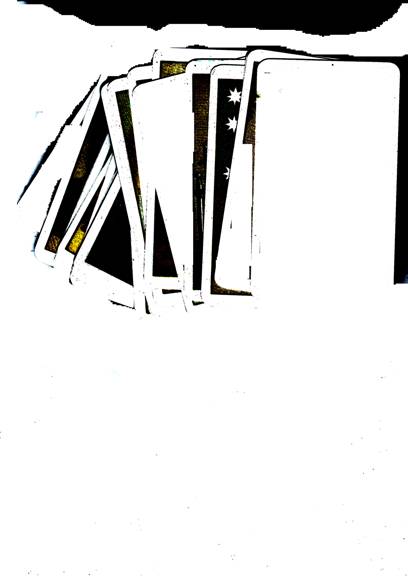 Suzan
Sari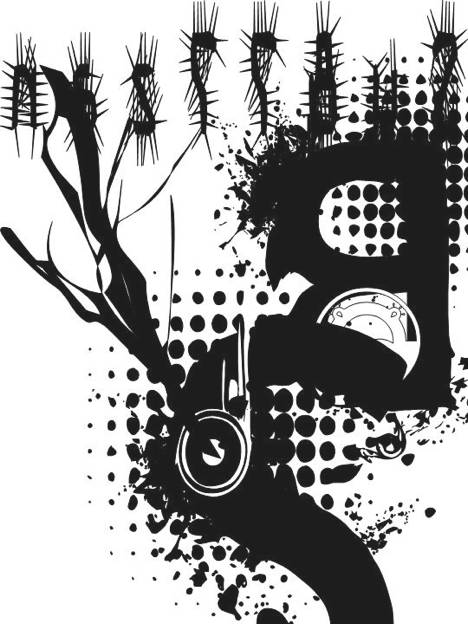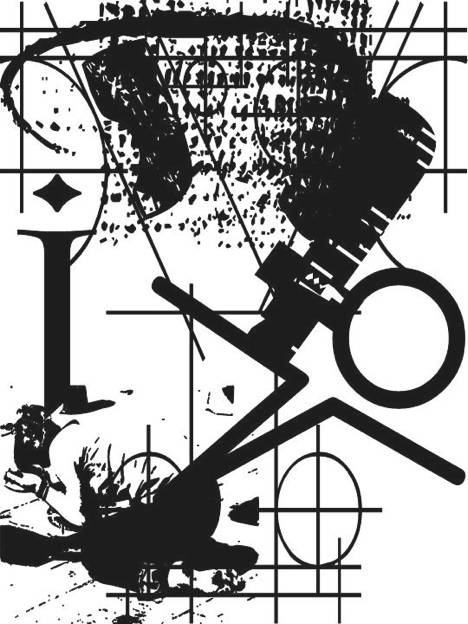 Zeynep
Cansu
Başeren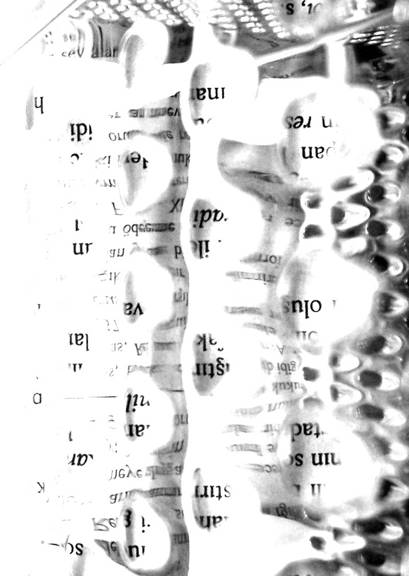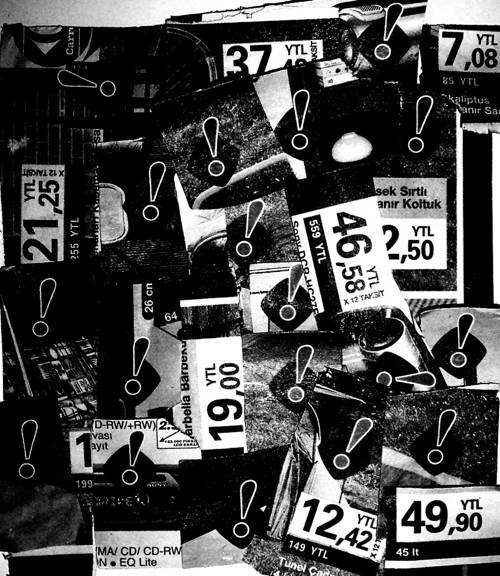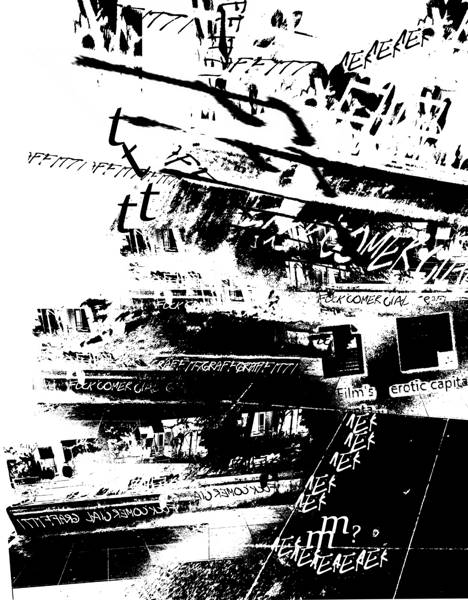 TITLES:
Baris Çetinkol
modem-poetry
idea
dada-samara
bedelli-sairlik

Ayşegül Tözeren
dış açık büyüyor
kağıtları yakmak ya da Uludere'den sonra şiir
Sıkışmışlığın Hatırası: Fi.rar
kardan mezarlar

Derya Önder
new newspaper
dissolved crossword
i am late
i am reading newspaper

Ercan Y. Yılmaz
Alice in Madland
System Restore
Klan vs Klon

Serkan ışın
A story in dark 001
A story in dark 002
A story in dark 007
A story in dark 008

Hakan Sarkdemir
Ventures in wonderland
Formidea
Soirée & Matinée
Mystic Screen

Liman Mehmetcihat
never comp a love poem
pulling a plane to the cv example
due to the poor in the drinkable cappuccino
the up to date veiling of paraphrase

Derya Vural
all promises will be broken
the power of prophecy
surprise eggs
A love false

Suzan Sari
refulling mana
ilyinişna
being sure
gregor

Zeynep Cansu Başeren
grater
textual formations
philosophy at the mall
fit for
NOTES & BIOS:

Barış Çetinkol:

Barış Çetinkol (1985) work on visual poetry in Turkey. He was a member of Egean University Poetry Club. He was editor in Son'at and Ş poetry magazines. He has a vispo e-book, titled "barışçetinkolkitabı".

Ayşegül Tözeren:

I was born in Istanbul, Turkey in 1979. I've graduated from Istanbul Medical Faculty in 2005. In the same year, my first visual poem was published in Zinhar magazine. Since then, my visual poems have been published in Zinhar Galeri (zinharpost.blogspot.com), which is the only visual and concrete poetry blog in Turkish. My work has also appeared in Poetikhars, Ücra Magazine, Hurda Art, Yeniyazı Magazine, Cin ayşe Magazine, Monokl magazine, Otoliths magazine and in nokturno.org with Finnish textual information. Some of visual poems were exhibited in Platforma(an exhibition for Visual Poetry of Asia), in Infusoria, in Text Festival,in Public Pages, ,in Peep/Show, in the Last Vispo Exhibition. Also, they took place in a special file in Yasakmeyve magazine as the first composite book of visual poetry in Turkey.

"dış açık büyüyor" = "dış açık büyüyor" is "external deficit is growing" and "kabuk" is "shell" and "kabul" is "acceptance".

"kağıtları yakmak ya da Uludere'den sonra şiir"* = "kağıtları yakmak ya da Uludere'den sonra şiir" is "burning the papers or poetry after Uludere" and "kağıt" is "paper" and "ağıt" is "requiem" and "elegising" is "burning" requiem.

* Turkish Air Forces killed 34 civilians mistaking them for Kurdish rebels, in the southeastern district of Uludere, Şırnak near the border with Iraq. 19 children were killed. This is an elegy after Uludere.

"Sıkışmışlığın Hatırası: Fi.rar" = "Sıkışmışlığın Hatırası" is "Memory of stuckedness" and "Firar" is "escapology" and "fi" is "time immemorial"

"kardan mezarlar" = "kardan mezarlar" is "graves from snow" and "kar" is "snow" and "kardeş" is "sibling"

Derya Önder:

Derya Önder (1973) studied architecture and business. Her poems and articles were published in various literary journals and periodicals. She lives in Istanbul. She has been working as editor in publishing house since 2008. Her poetry books include: Ceza Defteri (Notebook of Punishment, Istanbul, Oteki-siz Publishing House, 2002), Akasya Telaşı (The Flurry Of Acacia, Istanbul, Şiirden Publishing House, 2008)

Ercan Y. Yılmaz:

Born in Batman in 1982. He has published poetry, short stories and essays. He wrote and directed four short films (Pace, Xumxum, Pandora and Dıkkshınn). Pace was awarded The Best Film by Istanbul Short Film Makers Association in 2011. His visual poems have been published in Ucra and Hurda Magazines. The poem - doğuramadıklarım, çünkü savaş translates into "ones that i can't give birth to because of war".

Serkan Işın:

These pieces of poetry - done with a rubber eraser ((a big one)) with some brutal carvings on them and some ink- named after "fergenekon" which refers to an epic poem called Ergenekon, lightly. "Fer", meaning "lightness, brightness" in Persian, which is used in old turkish too. Original pieces now lost and i guess i will never be able to do them again. They were published in dada korkut, a visual poetry book, published in 2009.
Hakan Sarkdemir:

Born in Üsküdar, Istanbul (1971), where he lived between 1995-2001, Hakan Şarkdemir was educated in Kuleli Military Highschool. He studied business administration at The Faculty of Political Sciences in Ankara, where he still lives. He was the poetry editor of Atlılar magazine during his Istanbul years. He met with other young poets from his generation like Serkan Işın and Osman Özbahçe, with whom he has been associated for years and founded Karagöz magazine in 2008. Although having some affinities with the tradition of epic poetry, and the writings of Ezra Pound, Charles Olson and Amiri Baraka, he was mostly influenced from İkinci Yeni (The Second New) poets like Sezai Karakoç, Turgut Uyar, Edip Cansever and İsmet Özel in his early poetry. He has translated the poetry books and writings of William Blake. He is the author of four poetry collections, most recently Kul Hakkı Kulak Arkası (2011), Yerçekimi Bilgisi (2007), Tadat (2006) and Batık Değirmenler (1997). His essays on modern epic poetry were collected in a volume named Kahramanın Dönüşü (which won Türkiye Yazarlar Birliği Award in literary critic, 2008).

Liman Mehmetcihat:

Liman Mehmetcihat was born in 1987. His poems were published in sonat, þ, ücra, hertz, poetikhars, heves and hurdasanat magazines. In 2009, he was awarded the 2009 Ýlhan Berk Prize and founded the Fluxus Aurelius.

Derya Vural:

Derya Vural was born in 1974. She lives in İstanbul and works as a child psychologist and addiction consultant. She is interested in modern/contemporary visual arts, math and motor-sports. Her visual poems were published in Zinhar/Poetikhars (Turkish visual poetry website/magazine, www.391.org ) and exhibited at the Asian Visual Poetry exhibition in Russia since 2005. She is going on publishing visual poems at her personal website, www.dryvrl.blogspot.com.

Suzan Sari:

Suzan is 31 years old and mother of Barış (2) and Ulaş (8). She graduated from the American Culture and Literature Department of Istanbul University in 2002. Since then she has been teaching English in public schools. Her visual poems were published in nocturno.org, and otoliths. Sans Eseri, Günaydın Kral, Şiirler and Connected are titles of some of her books. Suzan has exhibited her work at the Asian Visual Poetry, (Platforma) (2007), and infusuria (2009). She blogs at www.suzansari.blogspot.com.

Zeynep Cansu Başeren:

Zeynep Cansu Başeren is a Turkish artist, poet and translator. Cansu received her Bachelor's degree in Sociology from Galatasaray University, Turkey and her Master's in Sociology from the London School of Economics, UK. Her works (textual and visual poetry, article translations) have appeared in numerous Turkish magazines, although she has mainly worked with Poetikhars, the only visual poetry platform in Turkey. Having also lived in Italy and France and traveled extensively in Egypt and Bulgaria, Cansu has recently settled in the UK and is currently translating a David Harvey book into Turkish.